How Do I Register?
Click here or Go to PinkOwlApparel.com, and then click on your right-hand top corner, "REGISTER." Fill out the application also attach a valid copy of:
Sellers Permit
Business License
***With the company name.
You will get an E-mail confirmation within 24 hours business day.
I Received The E-mail Confirmation, But I Still Cannot Login.
Restart the web browser, and try to login again. If you still cannot login, contact us by e-mail: info@pinkowlapparel.com.
Why Do You Request My Information To Register?
PinkOwlApparel.com is a wholesale clothing company and by law our customers are required have to provide a valid copy of their Sellers Permit and/or Business License displaying contact information related to their business.
Will The Information I Provide Be Shared With Third Parties?
No, we do not share individual contact information, data, or survey responses with third parties without asking for and receiving your explicit permission to do so, except as required by law.
How Do I Reset my password?
Please Click here to reset your password. If you don't hear from us within 24 hours business day, contact us by e-mail: info@pinkowlapparel.com.
Can I Change My E-mail Address And/ Or Information In My Account?
A: Yes, you can do so by sending a request to: info@pinkowlapparel.com.
Can I Order By Phone?
We are unable to take orders over the phone at this time. You may order directly from pinkowlapparel.com or visit our California Showroom.
What Type of Payments Methods Are Acceptable?
We accept all major credit cards: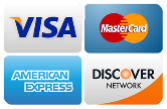 If you do not have any of these items please contact us by e-mail: cs@hellomiss.com or call us at (213) 747-0024 and we will discuss other possible payment options.
Can I Adjust or Cancel My Order?
We do our best efforts to ensure that you receive your order as fast and accurately as possible and because of this we have a limited time window to change or cancel your order. Your order usually ships same day as placed. If you have any adjustments or need to cancel your order please contact us as soon as possible, if your order has not shipped we will gladly do so.

Email at cs@hellomiss.com or call us at (213) 747-0024
How Do I Verify The Status Of My Order?
You may view the status of your order by logging into your PinkOwl account, and go to "My Account," and then "My Orders."

Confirmations are sent via email within 24 hours on business days.
Why Was My Order Cancelled?
If we were not able to verify your billing information or billing address does not match with what the credit card issuer or bank has on file, or your credit card was declined we will try to contact you. If we are unable to get a hold of you the order will be canceled.

If you still need assistance please contact us by e-mail: info@pinkowlapparel.com or call us at (213) 747-0024.
Do You Ship To International Countries?
Yes, we ship to internationally, as well as, domestic.
What Kinds of Shipping Options Do You Offer? And, How Much Does Cost?
We currently offer UPS as our primary shipping. We also offer delivery to local cargos and packing services. If you need anything other than UPS or a local delivery please contact us and we will try our best accommodate your shipping needs. For more questions call at (213) 747-0024.
RETURN POLICY
All claims must be made within 5 days of receiving merchandise. No returns will be accepted without RA and RA number on the return label. All merchandise returned after 30 days will result in 20% restocking fee.